Cabarete is very well known throughout the Dominican Republic as one of the most exciting and fun-filled destinations on the north coast.
Here's a look at the average day in Cabarete. Guaranteed glassy surfing in the morning and Kitesurfing & Wing Foiling in the afternoon with 20 knots.
These are just a few of the many outdoor activities you can enjoy with your family and friends.
Wing-foiling: a paradise in the main bay of CABARETE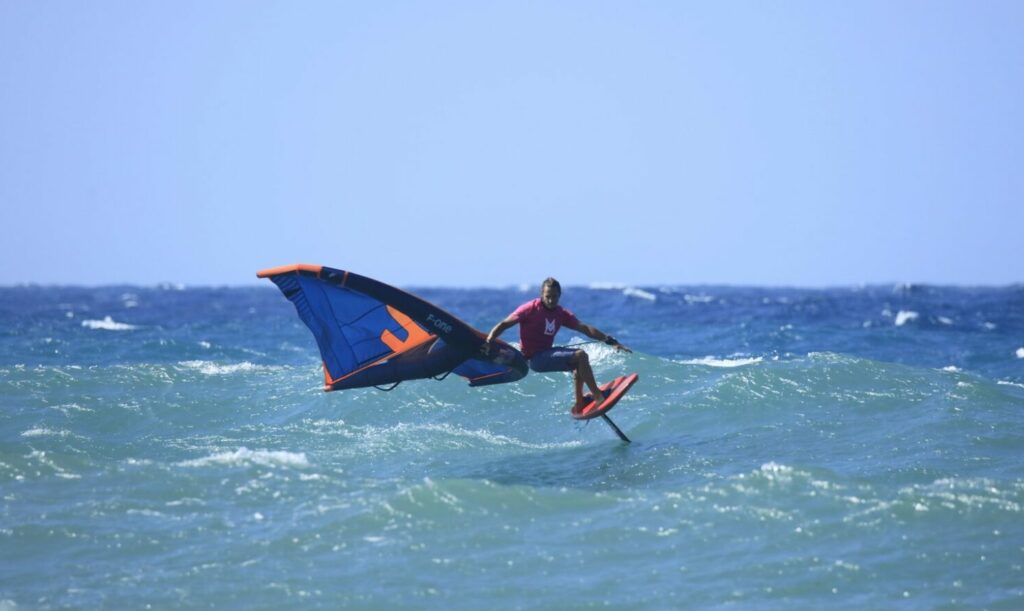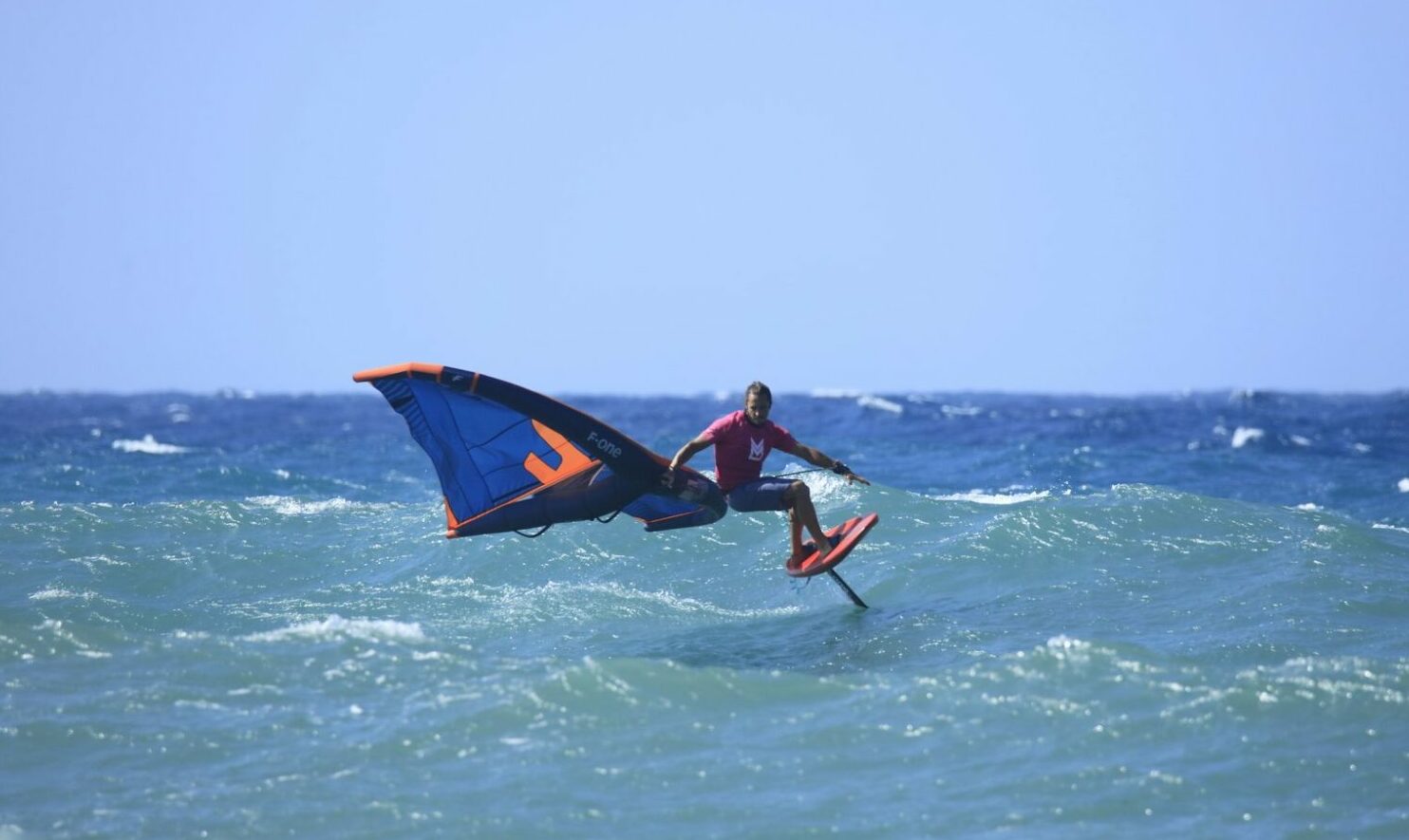 Cabarete Bay is a great place to enjoy water sports like Winf Foiling. The bay is semi-circular, 3 kilometers long, and has a sandy beach with no rocks. The water is warm (80°F / 28°C) and the wind is constant.
Kiteboarding / Kitesurfing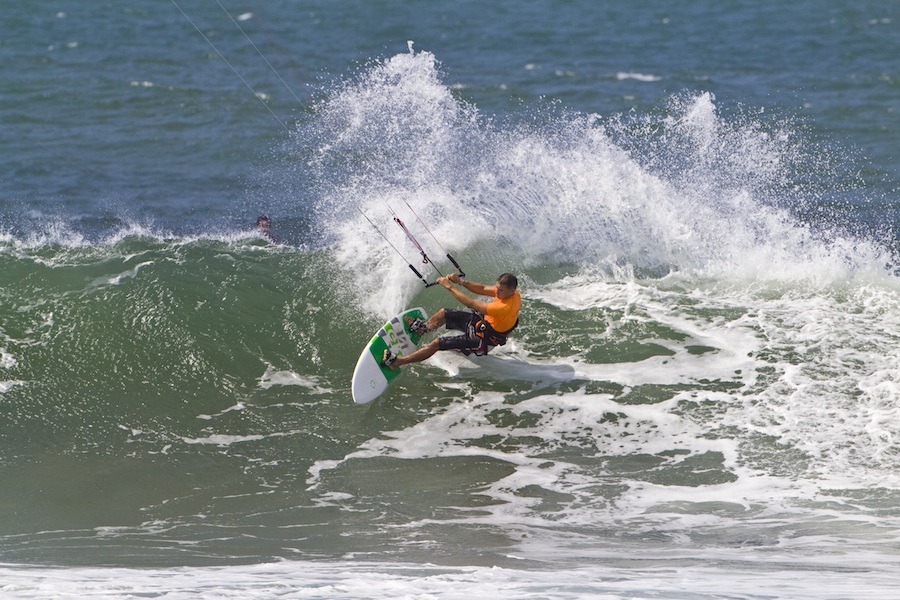 Ocean Dream and Harmony are located right in the center of the main beach of CABARETE and for many good reasons not in the KITEBEACH section.
If you are looking for less crowd for learning or as an advanced rider this is where you want to be.
For advanced Surf riders , the reef right in front of our residences offers the best shape for quality wave riding ( the waves there have the most "throw" to enhance your surf experience and carving , and to make progress . You will surf with usually no more than 10 riders there and the bay is 3 km large so you can easily find wave section all to yourself which is so important when it comes to wave chasing).
Windsurfing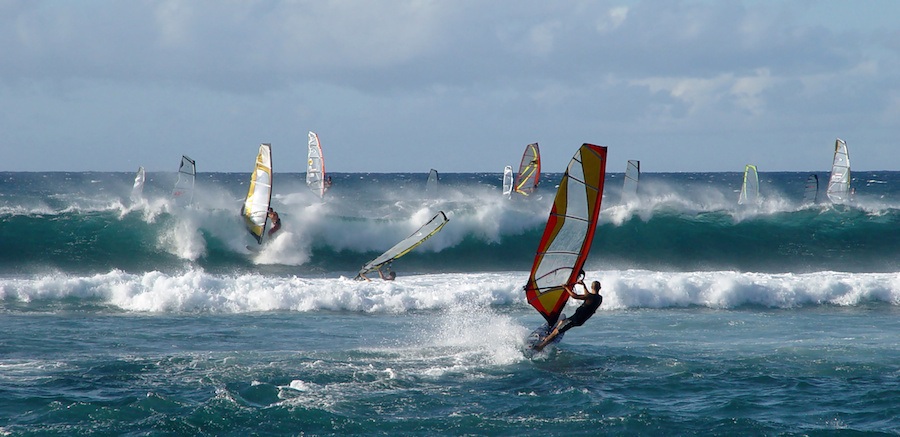 Windsurfers have been coming to Cabarete for many years because the wind and waves are really good there. Almost all types of conditions exist in Cabarete, from flat water sailing inside the reef to side shore wave sailing outside the reef. The wind usually starts soft and builds up in the afternoon. If you have never been to Cabarete, it is definitely worth going to at least once.
Surfing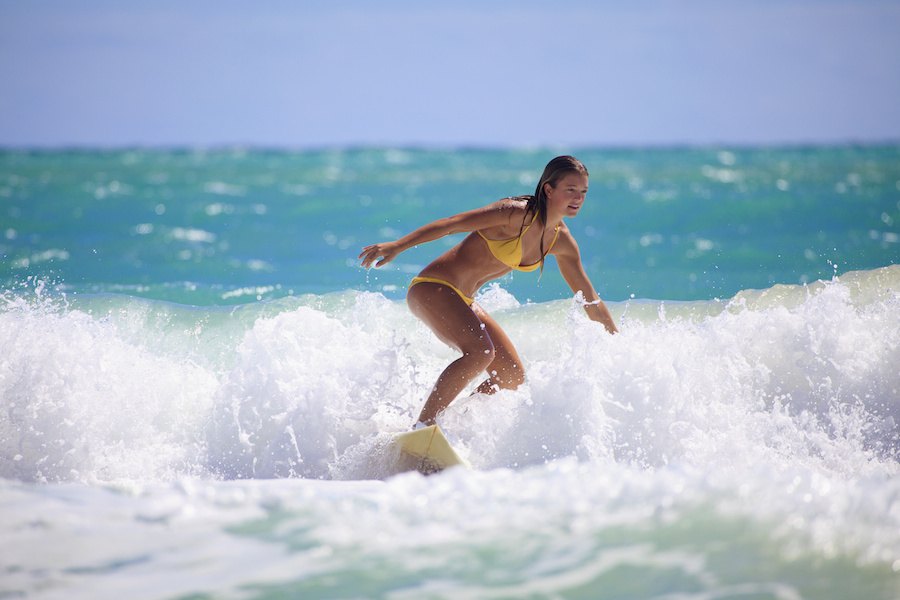 A good shore break is always present in the bay offering endless hours of boogie board fun and surfing for those preferring a one-meter wave. Serious surfers head 4 kilometers west of Ocean Dream to a spot known as Encuentro. Waves can break as high as 5 meters in the winter, but Encuentro is also an excellent place for beginners learning to surf. We recommend Bobo Surf's Up www.bobosurfsup.com the professional surfing school in Cabarete. Bobo Surf's Up is an established surf school and has highly motivated professionals to instruct and guide you.
There are many surf schools that rent boards and teach beginner surfing lessons.
Stand Up Paddle (SUP) board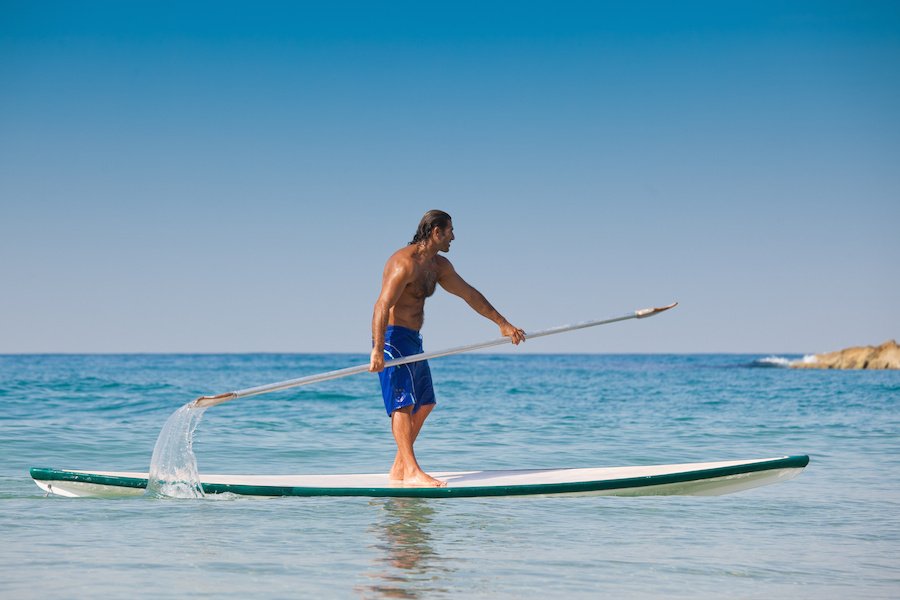 Stand Up Paddle Boarding (SUP) is the fastest growing sport across the world. Because you don't need waves to propel yourself, you can do it on any open water. Not only SUP is fun and perfect for your entire family (anyone can do it), but SUP also has an incredible health benefit. As a total core and cardiovascular workout, stand up paddling works your entire body and mind. Cabarete is one of the best places for SUP. You can paddle in the bay, on flat water, in the waves, surfing the reef and in the inland river while discovering all of the beauty of the Dominican wild life.
eFoil (ELECTRIC FOILING)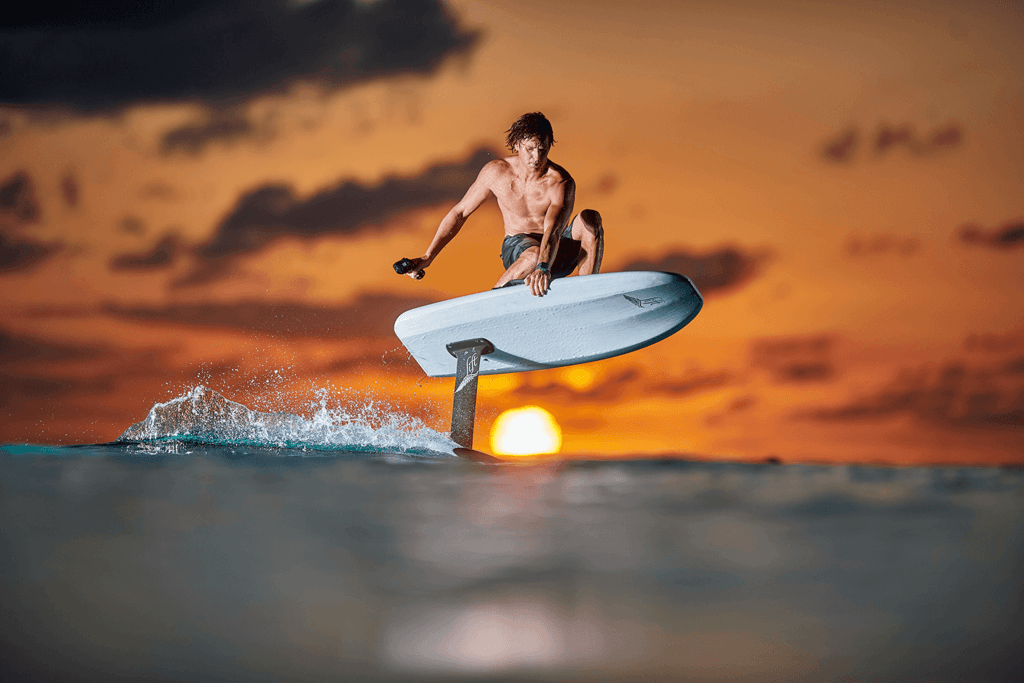 NINAFRIKA Dance School – Dance in the Wind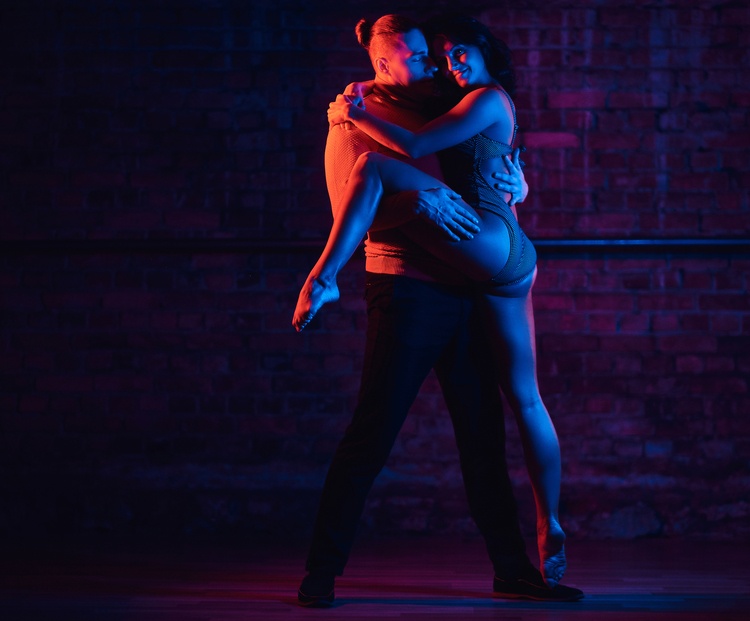 If you're looking for a place to really let loose and enjoy some amazing dance lessons, NINAFRIKA dance school in Cabarete is the place for you!
Fitness Trainer ⭒ Athlete ⭒ Nutrition Coach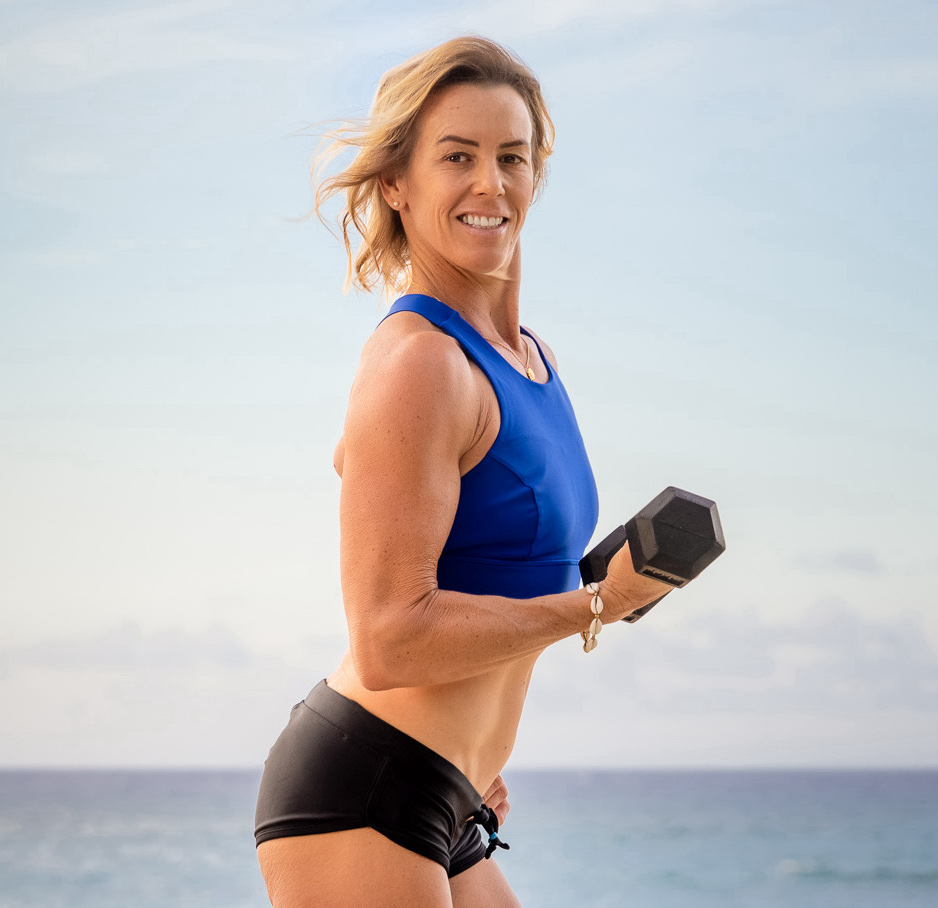 I' am Audrey Meyer, a Fitness, Nutrition Coach, and Professional Female Athlete (ranked top 5 on the Kiteboarding World Tour).
I have been a fitness and nutrition coach for two decades and have educated and encouraged thousands of men and women to improve their health, reach their goals, and be more confident in their bodies.
YOGA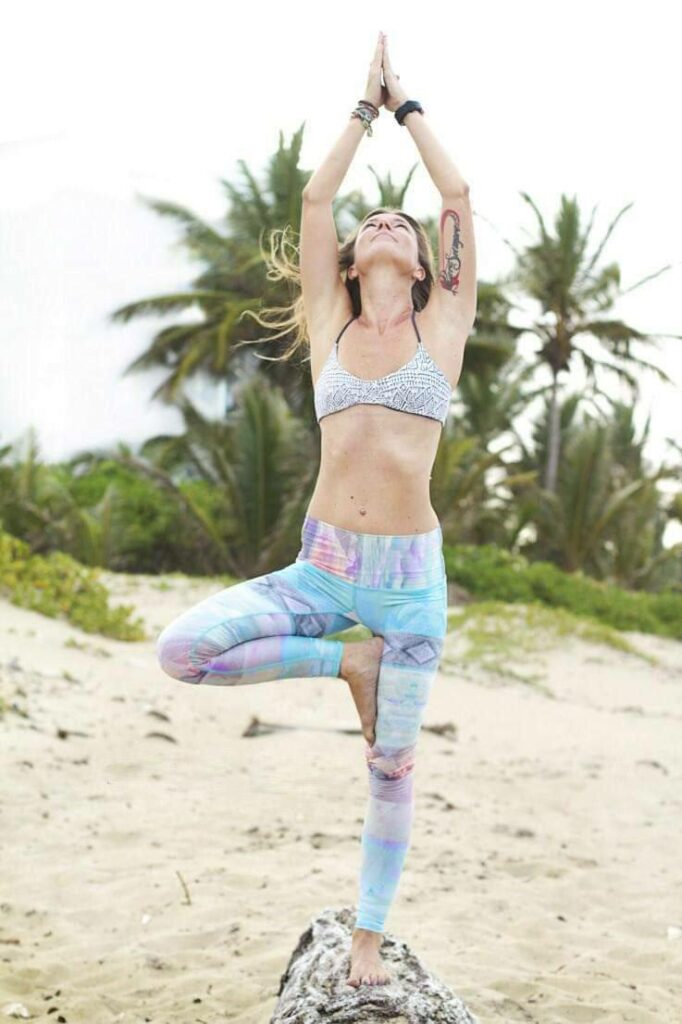 Mountain Biking / Rafting / Hiking and more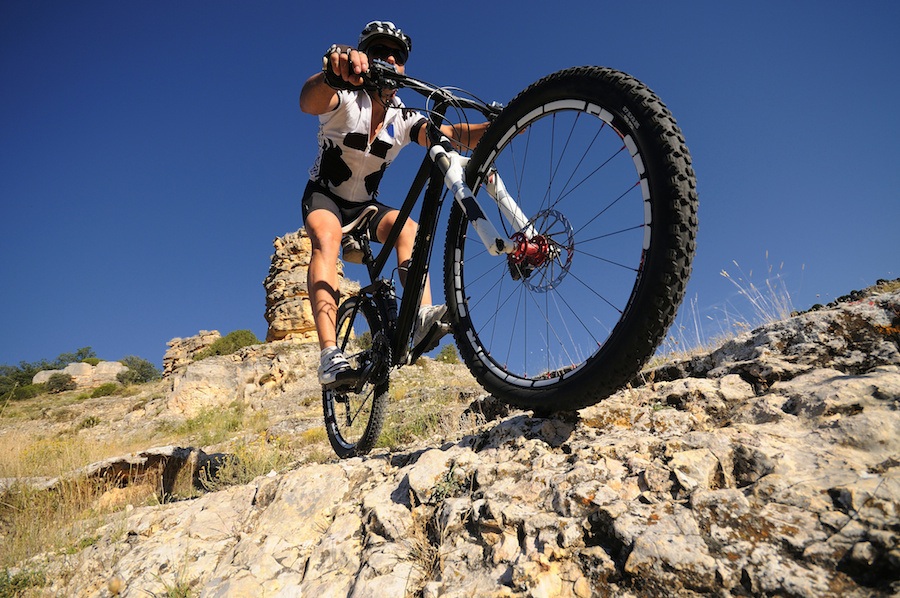 If you love the outdoors, adventure, nature, wildlife, swimming, jumping into pools of crystal clear water, biking, hiking, rafting, and you also care about the environment then we highly recommend Iguana Mama, the adventure tour specialist.
Iguana Mama specializes in building custom trips for friends, families, corporate team building and student groups. It is located right in the center of Cabarete.
River Flow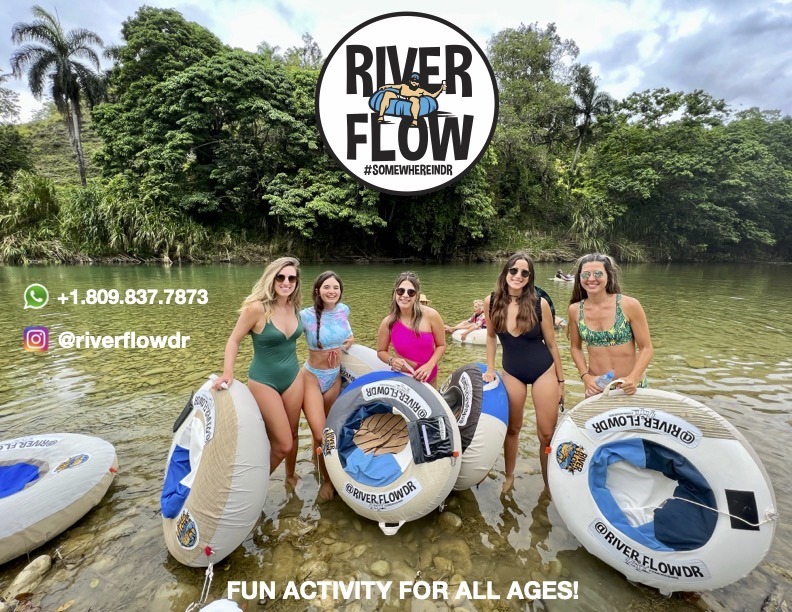 Hey guys! The river flow is a perfect activity for all ages! Its about 25 mins from cabarete, we include transportation, hydration (alcohol included) and snacks. The flow duration is about 3 hours. Cost $60us per person. Minimum group 4.
Kayak River Adventures
Paddle your way through rapids and crystal clear pools under a canopy of lush tropical vegetation. Jump in the water, swim with the fish, listen to the birds and enjoy the incredibly beautiful countryside. Welcome to our paradise!
During these eco adventures you will discover wild landscapes only accessible by rivers. Far excelling the typical tourist attractions offered elsewhere!
Laser Sailing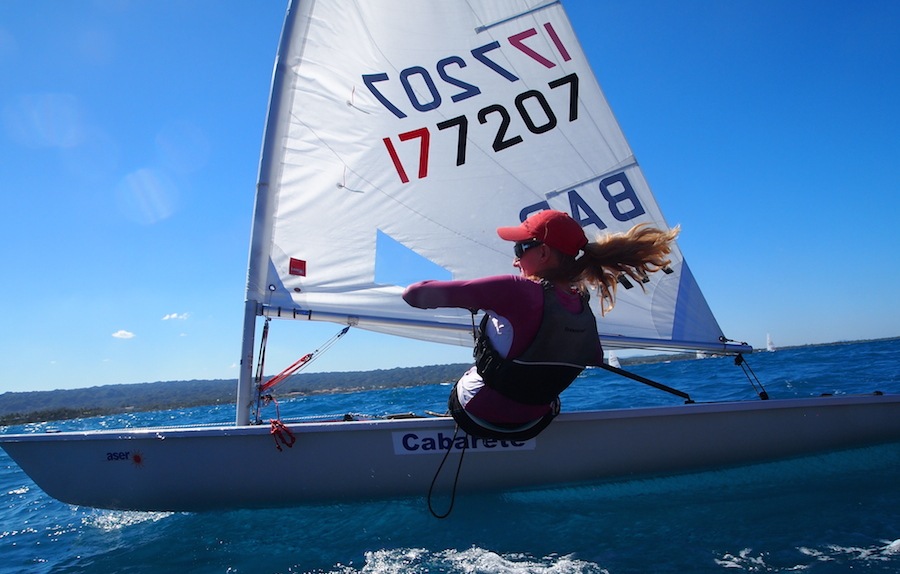 In 2006 Cabarete was host to several Laser Sailing events including a regatta and a training session by the US Olympic team. Cabarete Bay itself is unique for the ability of sailors to choose their training conditions. Within Cabarete Bay, the water is flatter than on the ocean side of the reef protecting it. Inside, the winds are lighter and vary more.
Laser Gear is available to rent at the Bic Center, located in the center of Cabarete
Diving and Snorkelling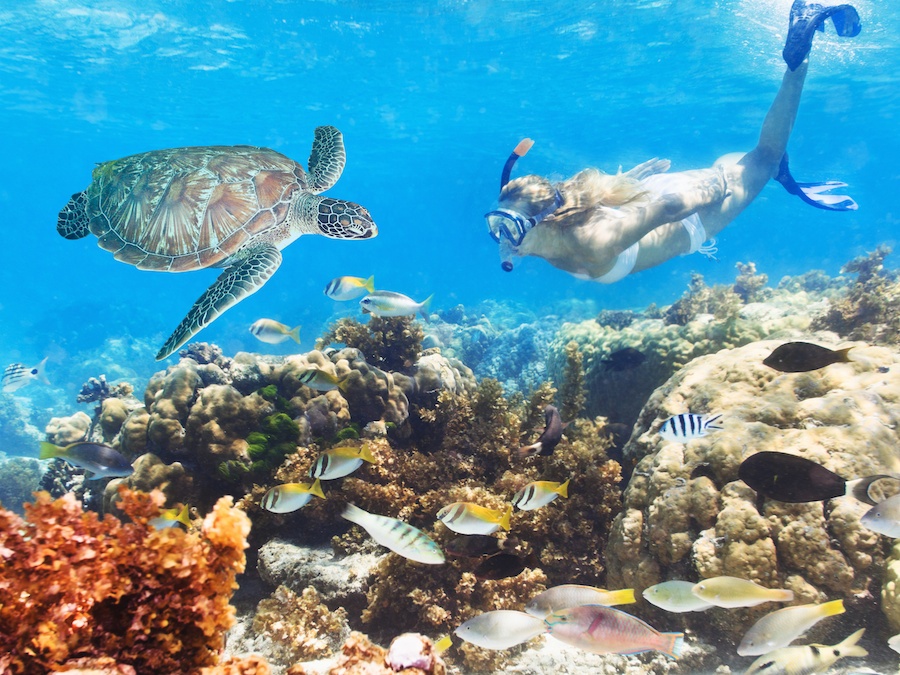 Visit the colorful undersea gardens and reefs that offer a delicate balance of beauty, serenity and harmony. Let the professional staff guide you through the tropical diversity of coral and marine life.
We invite you to view the treasures of Neptune's Kingdom. Exciting and exotic creatures of the sea welcome you to their world.
(Read more.)
Horseback riding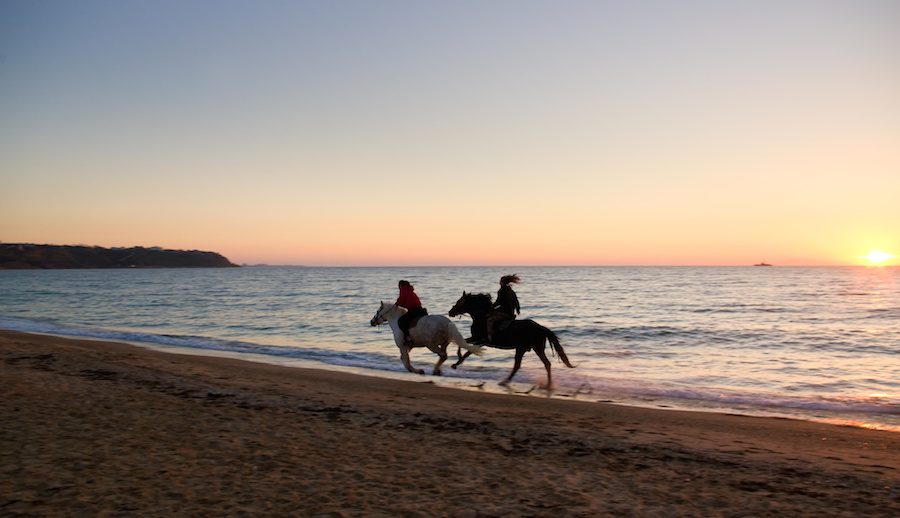 There are many horseback tours to choose from in the area. From the endless miles of pristine beach to the excitement and challenge of the hills and mountains surrounding Cabarete, there is a horse and a tour for you. Novice or experienced, slow or fast, beach or mountain, the time honoured sport of horseback riding is alive and well in the Dominican Republic. You can also book horseback riding tours at Rancho Luisa y Tommy – Sabaneta de Yásica. Call +1 809-986-1984 or visit their Facebook page for more information.
…Wake-boarding optional…
Golfing

The Playa Dorada golf course, designed by Robert Trent Jones Sr., is about a 30-minute drive from Cabarete. The 18-hole course is on flat terrain with exceptional greens and surrounds the Playa Dorada Resort complex in Puerto Plata on the North coast of the Dominican Republic
Spanish Language School
Nothing makes travel in another country more rewarding then being able to converse with the locals. Why not take advantage of your time in Cabarete to learn Spanish at Cabarete's premier language school: Cabarete Language Institute (CLI). Whether you are a complete beginner or just need to brush up on your existing Spanish skills, CLI's certified language teachers make learning Spanish fast and fun! We offer private and small group classes, including our Intensive Spanish Course, which meets Monday through Friday from 10 am until 1 pm. Learn Spanish at CLI and see why we are Cabarete's premier language school. For more info on activities visit www.cabaretelanguage.com or call 809-571-0426.
Family Activities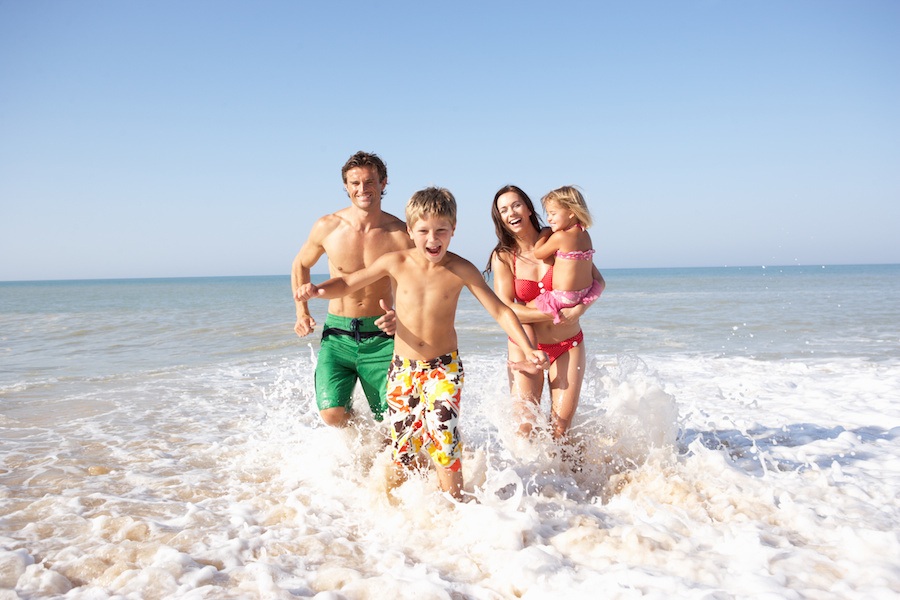 There are countless activities for kids of all ages. And best of all, you might just feel like a kid all over again!
Ocean World in Puerto Plata with its aquatic shows, swimming with the dolphins, shark encounter pool, and exotic birds is just a 45 min drive from Cabarete. A water park is nearby in Sosua as well as a Co-Kart Race at Fun City near Playa Dorada.
(Read more.)
Dance in the wind
LATIN DANCE SCHOOL ALMA LIBRE

Contact Nina on whatsapp at +1 8492722796 or on