Activities in Cabarete: Kiteboarding
Ocean Dream and Harmony are located right in the center of the main beach of CABARETE and for many good reasons not in the KITEBEACH section.
If you are looking for less crowd for learning or as an advanced rider this is where you want to be.
For advanced Surf riders , the reef right in front of our residences offers the best shape for quality wave riding ( the waves there have the most "throw" to enhance your surf experience and carving , and to make progress . You will surf with usually no more than 10 riders there and the bay is 3 km large so you can easily find wave section all to yourself which is so important when it comes to wave chasing).
For beginners: Again to avoid the KITEBEACH crowded context, we recommend the main beach where you ll find area on the east side and west side of the bay with perfectly uncrowded butter flat conditions , perfect for progression .
Right in front of our residence you ll find the widest section of beach with plenty of room to pump up your kite and layout your lines without any overlap with other riders.
Offshore about 200 meters is a reef that often creates fantastic waves for perfect side shore glassy wave riding. The swell is usually around 1 meter in the summer and can go up to 4 meters in the winter.
Aside from the Ocean Dream beach area Cabarete has several other excellent spots for kiteboarding including Encuentro for 2-4 meter waves, and La Boca – flat water where the river meets the ocean.
Downwinders are a must because of the perfect side-shore predictable trade winds/thermal combination and the sandy beach that makes it very safe to venture out .
We can help you organize downwinders from Laboca to Cabarete or from Cabarete to Encuentro with reliable Taxis that will be waiting for you at arrival and will bring you back home without wonders.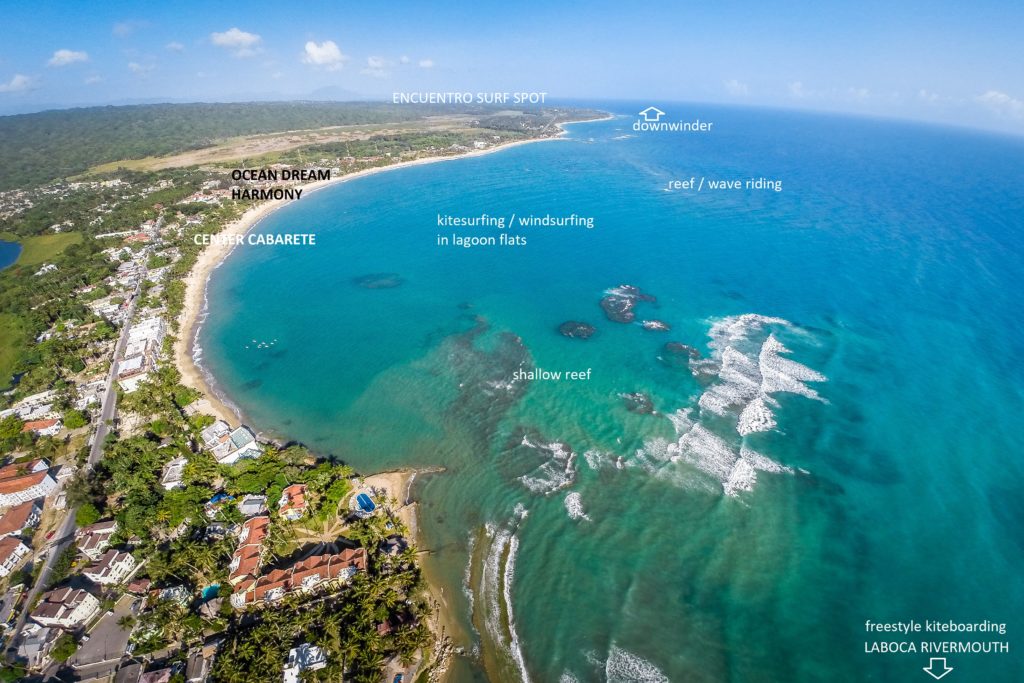 For more specific questions on lessons, down-winders, kite spots and conditions in general don't hesitate to call me, your future host at 1-305-8779161 or by email at [email protected] + ( http://starkites.com/team/star-ambassadors/eric-vimont/)
I have all the info and logistics ready for you to max out your kitesurfing dream trip ( Kite taxis / kite instructors / kite gears etc ) .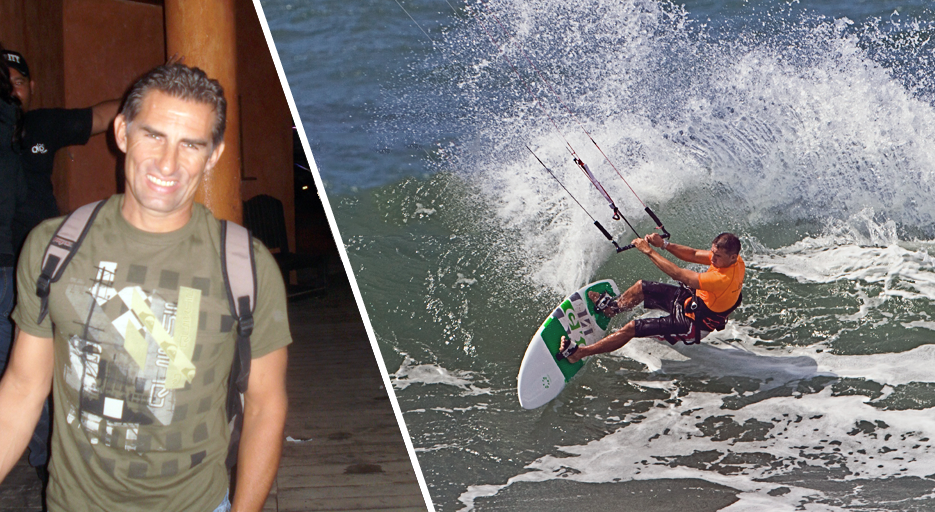 We love to assist our kitesurfing  clients with planning downwinders to Encuentro legendary surf spot .
Our latest video speaks for itself and come down to share this dream with us.
OUR KITEBOARDING SCHOOL PARTNERS
STAR SCHOOL and TEST CENTER


The new Starkites SHOP\OFFICE is now located in the center of cabarete in small pedestrian street going to the beach to join LAX bar or Pomodoro restaurant.
We expect you to provide you the all necessary infos concerning kitesurfing in cabarete , and of course to give you any informations on our kitesurf collection or to organize a test of our products.
We propose the full collection of the current year and interesting offers on new gears from past years or used Starkites gears.
SK-school
You can book your kitesurfing lessons knowing that part of your lesson will be refunded on the purchase of equipment.
Book your lessons now at Starkites School
AGKitesurfing School Cabarete Dominican Republic
You ll find AGK kite school and STAR test center just 50 meters right of the beach entrance of Harmony/OceanDream
Kitesurfing Gallery