Just a short flight from the US or Canada: Cabarete – a popular vacation destination
The North Coast has it all:
Until the late 80s, the town of Cabarete was virtually non-existant, but it's spectacular features ensured it's growth as a place that now hosts an amazing array of vacation, sports and adventure opportunities. The Eastern Trade Winds and warm, turquoise ocean waters, make it an ideal playground for windsurfing and kitesurfing enthusiasts from around the world. Even if you don't participate in these sports you'll find the colorful sails and kites flying in the Bay an amazing sight to see!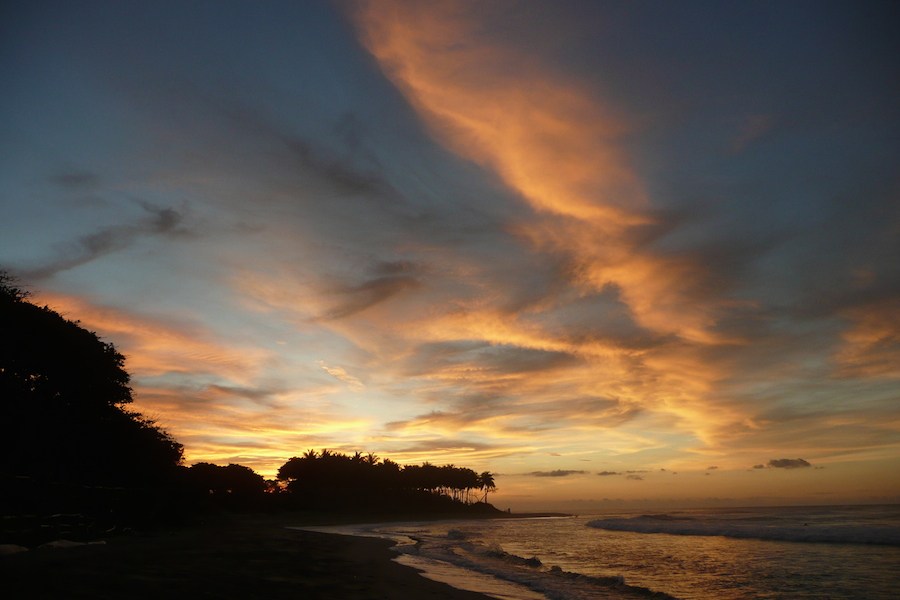 Here's a look at the average day in Cabarete. Guaranteed glassy surfing in the morning and kitesurfing in the afternoon with 20 knots.
The action doesn't stop here when the sun sets. Restaurants and bars lining the beach beckon you with candlelit tables, culinary treats, and views of the ocean Bay and star filled sky. The nightlife heats up when friendly people from all over the world, gather to share refreshing cocktails and dance to world beats. Sleep is a must for the next day's activities, but it will be hard to tear yourself away from the fun!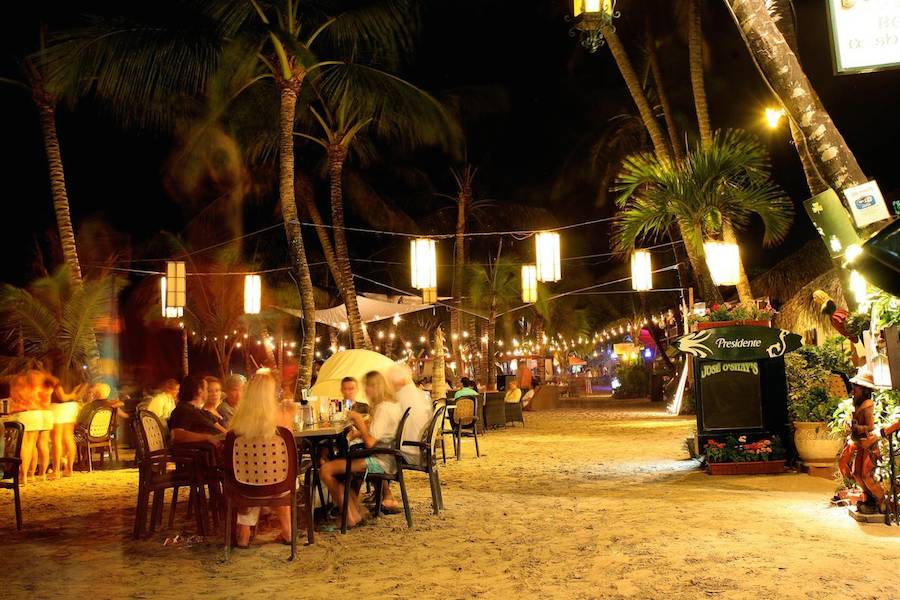 In and around Cabarete you will find over twenty-five different style restaurants. Great dinning under the stars with your feet in the sand is less than a ten minute walk from Ocean Dream and Harmony.
A few of the restaurants turn into discos at night playing a variety of dance music, often with a local flavor like reggaeton. Usually on the weekends one or more of the discos have a DJ from Europe in, so get ready to party Ibiza style with dancing right on the beach.
The Ocean Dream and Harmony complex is located on the Western end of the world famous Cabarete Bay.
Entry Requirements
Entry into the Dominican Republic requires at least a valid Passport and/or a Tourist Visa depending your nationality. Requirements do change often so make sure to check everything with your travel agent before departure. Some flights will include the Tourist Visa in the cost of your ticket. If yours does not, you will have to purchase one upon your arrival for US$10 (travelers checks are not accepted). Minimal information about yourself and your visit is required and you will be provided with a copy of this form to give back to Customs & Immigration when you depart the country.
Weather
The average annual temperature is 25°C (77°F), and only fluctuates by about + or – 2°C, depending on the season.
The 'hottest' months of the year are from June to October, when temperatures during the day remain constant at around 29°C (84°F). In contrast, it's slightly cooler from December to March, with daily highs rising to around 27°C (80°F). At night temperatures drop by about 5°C, so that you rarely need more than a sheet for covering to sleep comfortably at night.
Latest Kiteboarding Observations & Current Wind
Kitesurfing Forecast Table for the next 3 days in Cabarete

Yesterday's Wind – How windy was it when you were kiteboarding?

Wind Statistics – Which months are best for kiteboarding?