If you want to learn how to salsa, bachata, zumba, jazz fusion or afro dance , there is no better place to do it than at NINAFRIKA dance school in Cabarete, Dominica Republic. The school offers classes for all levels, from beginner to advanced, and the instructors are all passionate about teaching their students how to dance. The classes are fun and interactive, and you will quickly learn all the basic steps and moves.
Salsa
Salsa is a fun and easy to learn dance that originated in Cuba. The basic steps are simple and easy to follow, making it a great dance for beginners. Our experienced and certified instructors will teach you the basic steps and help you progress at your own pace. In group lessons, you'll get to practice your moves with other students in the class, which is a great way to improve your confidence on the dance floor. We also offer private lessons for those who want to learn faster or for those who want to focus on specific aspects of the dance. Whether you want to learn to salsa for fun or for fitness, we can help you achieve your goals. Contact us today to learn more about our salsa classes and to schedule your first lesson.
Zumba
Zumba group lessons at NINAFRIKA dance school are the perfect way to get your groove on and workout with friends! These classes are high-energy and lots of fun, and you'll definitely see results after just a few classes. The instructors at NINAFRIKA are top-notch and really know how to get the group moving. They'll teach you all the latest moves and help you keep up with the fast pace. You'll definitely work up a sweat in these classes, but you'll also have a blast doing it. If you're looking for a great workout and a fun way to socialize, then Zumba group lessons at NINAFRIKA dance school are definitely for you. So grab some friends and come on down to the next class!
Bachata
Looking to learn how to dance bachata? Look no further than NINAFRIKA Dance School! Our experienced and passionate instructors will have you dancing like a pro in no time. We offer a variety of bachata classes to suit all levels, from beginners to those who want to perfect their technique. Whether you're looking to learn for fun or want to compete in dance competitions, we can help you reach your goals. Our classes are held in a fun and friendly environment, where you can meet other like-minded people who love to dance. So what are you waiting for? Join us today and start your journey to becoming a bachata champion!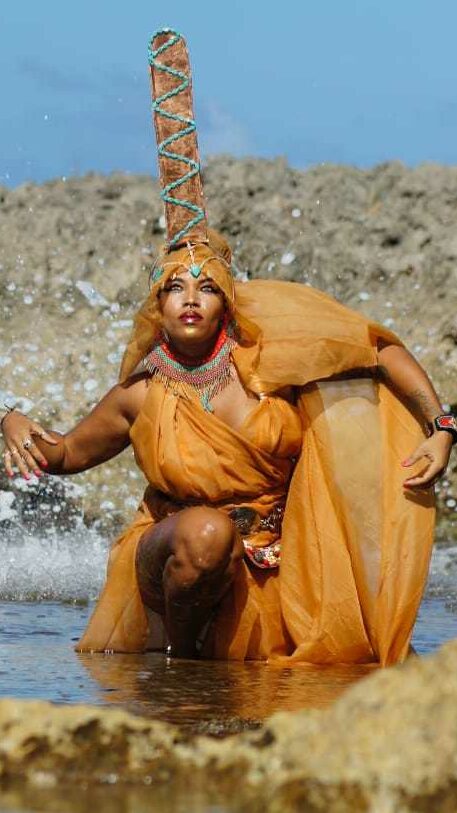 Hey! I'm Ninafrika, founder and director of Ninafrika Dance School here in beautiful Cabarete. We hold super fun dance lessons on the Ojo Club rooftop and you are invited to join us! Classes include bachata, salsa, African dance, and more. We also host Latin parties where you can dance the night away with new friends. I can't wait to share my passion with you!
Timetable: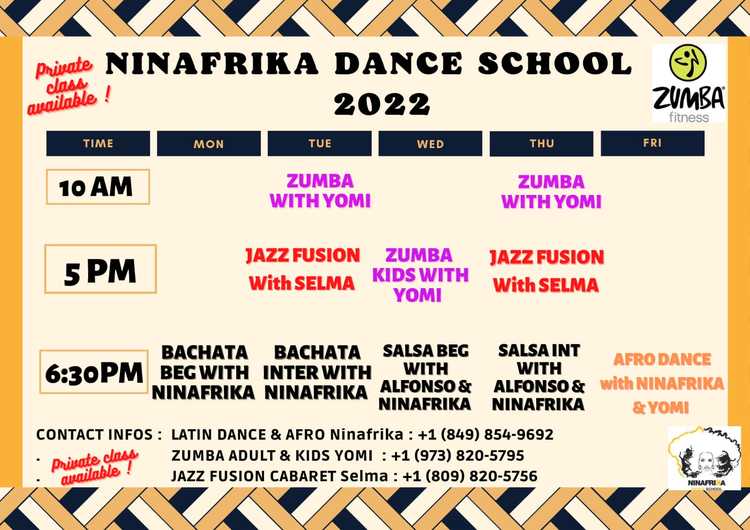 Contact Us:
Phone/Whatsapp: +1 (849) 854-9692
https://www.ninafrikadanceschool.com/
Gallery