Divecenter Merlin Sosua
Calle Gregorio Luperon.
Playa Sosua
57000 Sosua, D.R.
Phone office (001) 809 571 2963
Phone mobil (001) 809 545 0538
E-Mail: [email protected]
Web: Divecenter-Merlin.com.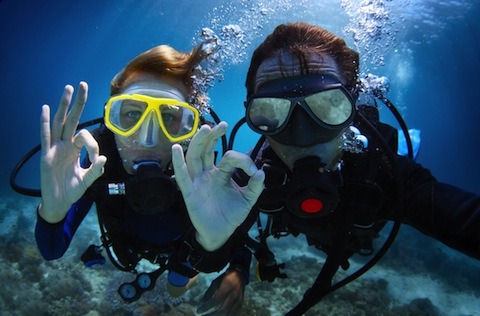 Our PADI 5 Star Instructor Development Center and Gold Palm Resort Programs bring to you the absolute finest Scuba Diving Continuing Education the world has to offer. With this combination we will offer you every opportunity to continue your Scuba Diving interest, whether it's simply to become a Recreational Diver and roam the reefs with a friend, to actually working and teaching as a PADI Scuba Instructor at a Dive Center just like this one.
We would like you to simply give us a "visual inspection" and see for yourself why they call us "The Scuba Professionals" in the midst of many other dive shops along the Amber Coast.
Our Dive Boats visit various Dive Sites on a three trip and four trip schedule 7 Days a week. All of our dives are Guided Tours by licensed and trained PADI Professionals.
If you've never taken the opportunity to Scuba Dive, we create a wonderful excuse for you to visit the Underwater Environment in ideal pool situations with a Certified PADI Instructor right in the swimming pool. Check out our one and a half hour pool session followed by a forty minute shallow boat dive on the reefs with your instructor.
Ask also for our fun filled snorkeling and cruising trips. Visit the colorful undersea gardens and reefs offering a delicate balance of beauty, serenity and life. Let our professional staff guide you through the tropical diversity of coral and marine life.
We invite you to view the treasures of Neptune's Kingdom.
Exciting and exotic creatures of the sea welcome you to their world.